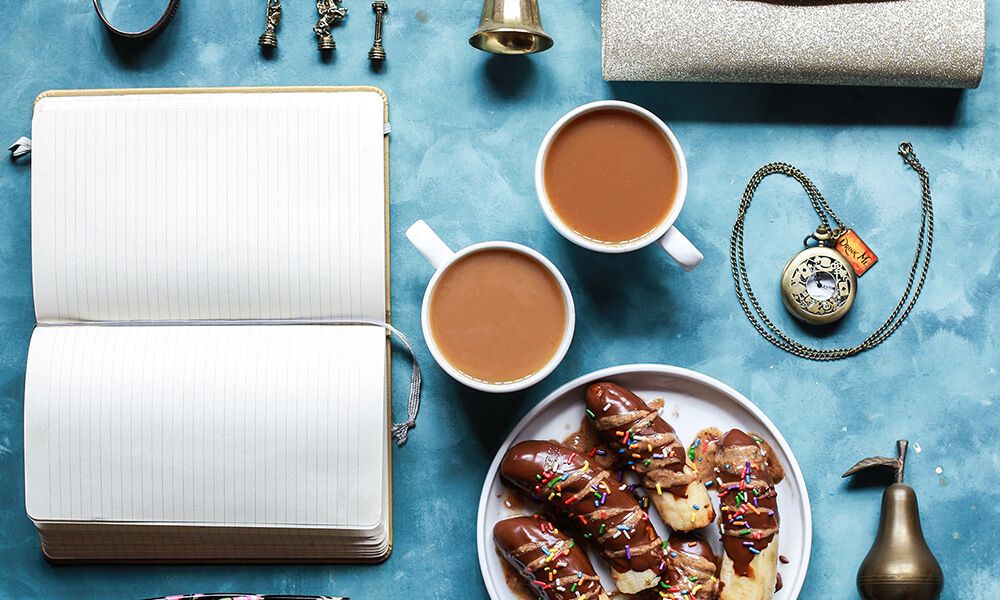 The new shop is at the end of Jægersborggade on the corner to both Stefansgade and Hørsholmsgade. The double-corner was actually the first place we ever looked at in this street, back when we were doing the Farmers Market there. It's just an amazing building, and having two corners means more windows and light inside.
It's just opposite the Nørrebro park and playground and there's lots of outdoor seating. The space has only been used for various storage in all that time, and has required a lot of renovation to become useable. Together with the cooperative landlord AB Jæger we have been working on the room for about a year now, digging out beneath the basement to make storage space, constructing an entire new deck, peeling down all the walls and ceilings and making everything look great again. We'll be getting 60 seats inside (compared to around 20 we have now in no.10) and probably as many seats outside in the summer.
As you can see from the picture above, it's been undertaking to renovate this space. The basement beneath had to be dug out and an entire new deck has been constructed. The walls and ceiling has been completely stripped and redone, and we've installed a huge ventilations system, sewage well, plumbing, electricity and on and on. It's taken over a year to finally get the place ready.
We've been working closely with the carpenter-design duo Rømer / Harbo on the whole project and they've been instrumental in helping us making our vision for this place reality.
We wanted to make the new place look and feel like a Copenhagen apartment – a place that we would live ourselves. We think the homeliness of our old coffee shop in no. 10 has been a big factor in its success and we wanted to go further with that and update it to reflect our overall quality. We took inspiration from our own homes and cool apartments in Copenhagen and have tried to transform that into a cozy coffee shop. The space is divided into several rooms, and we've had an idea about the function and aesthetic of each room.
In the main kitchen room, we have brought in the window seating that we love at no 10, and constructed an open kitchen with a bar in front. We wanted to have more time to talk to our guest, so although we have loved "the bar without a bar" at no. 10 it didn't make sense for this room. We wanted to keep that feeling of walking into someone's kitchen and being part of the conversation, but without having to work most of the time with our backs to the guests. From the bar you have a 180 degrees view over the surrounding streets and park, and we've snuck in a few seats behind the back counter, where you can sit and people-watch.
On the right side of the bar you'll enter the main seating room, where the light falls beautifully in through lots of south-east facing windows. The afternoon light here is great, lending a warmth and coziness to the space.
On the left of the bar we've made a smaller "dining room" with one communal table to share. We will be using this rooms for small tastings and events as well, but also hope this will be where people with laptops will prefer to sit.
Outside we'll have much more seating as well, and with summer finally approaching we can't wait to serve people going to the park or playground just across from the shop.
We're looking forward to showing all this to you in real life after working on this project for more than a year-and-a-half. Welcome to Jægersborggade 57!